In Memory
Anthony Panzica - Class Of 1942 VIEW PROFILE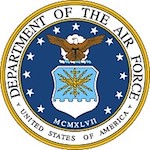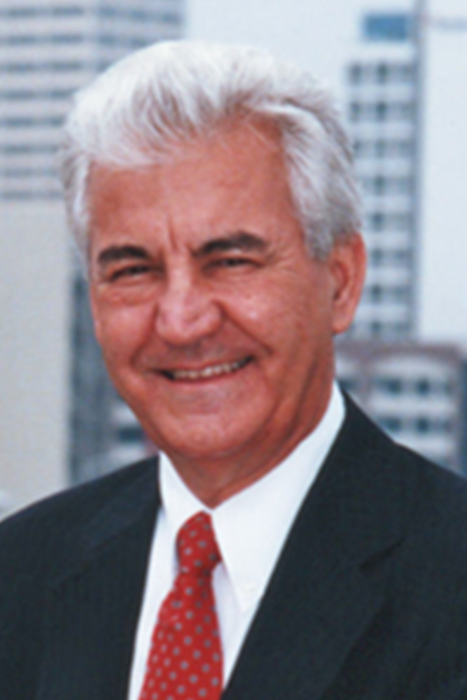 Anthony Joseph Panzica, 95, of South Bend, IN passed away peacefully in South Bend with family by his side on Saturday, August 3. He was born December 25, 1923 in Vincennes, IN to Sicilian immigrant Cosimo "Charles" Panzica and Margaret (Dattilo) Panzica. On June 5, 1948, at St. Hedwig Catholic Church in South Bend, he married his beloved Irene Anne (Gember) also of South Bend, who survives. Anthony was preceded in death by three sisters, Antonina "Lena" Panzica, Anne Ryon and Rose Cira, and is survived by a brother, Joseph Panzica of South Bend.
Together Anthony and Irene had eight children including a son, John Panzica, preceding in death. Also preceding in death was granddaughter Lynnley Eiler of Wabash, IN. He is survived by five sons: James (Barbara), Michael, Philip (Susan), Thomas (Diana) and William (Debra) Panzica, all of South Bend; and two daughters: Carolyn (Ronald) Zhiss of Carmel, IN and Elizabeth (Michael) Newman of Raleigh, NC. Also surviving are nineteen grandchildren and eleven great-grandchildren.
Raised in Champaign and Chicago Heights, IL, Anthony was a gifted artist and illustrator from a young age. When he was a teenager the Panzica family moved to South Bend, where he graduated in the inaugural class of John Adams HS in 1942. Soon afterward he joined the US Army Air Force in WWII, earning the rank of Sergeant with a sharpshooter qualification and serving at bases including Hammer Army Airfield in Fresno, CA and March Airfield in Santa Rosa, CA. He was attached to S2 Counter Intelligence Corps, responsible for preventing enemy sabotage to aircraft being readied for theater deployment.
Following honorable discharge in 1946, he enrolled at The University of Notre Dame, earning a Bachelor of Architecture in January 1950, notably having as a professor Rev. Theodore Hesburgh and a class commencement addressed by U.S. Representative John F. Kennedy. Anthony was proud to have been part of a Fighting Irish era that never saw a football loss in four years under the tenure of legendary coach Frank Leahy.
As a rising design professional Anthony interned for local architect Roy Worden, an influential mentor, and later at construction/realty firms Whitcomb & Keller (developers of South Bend's Sunnymede subdivision, where many homes are of his design) and Portage Realty, eventually becoming in-house registered architect for Schumacher & Sons, a Mishawaka commercial construction firm. From those broad experiences he gained great insight into the complementary roles of architect, contractor and real estate developer, shaping the ambition of his future entrepreneurial career.
In June 1955 Anthony founded Anthony J. Panzica Architect & Associates in South Bend, today the oldest continuous architectural practice in the region, carried on by his registered architect-son Philip Panzica and others. Earning a reputation for creative planning with meticulous attention to detail, for two decades Anthony's design commissions were built by some of the area's finest general contractors, including local landmarks such as St. Anthony de Padua, St. Joseph, St. Jude and Corpus Christi Catholic Churches in South Bend; St. Thomas The Apostle Catholic Church in Elkhart; South Bend's Corpus Christi Catholic School and Mishawaka's Queen of Peace Catholic School; the iconic Medical Arts Building at 919 E. Jefferson Blvd., and North Village Mall, both in South Bend; as well as hundreds of other structures in multiple states including factories, offices, restaurants, shopping centers and residences. In 1973 he master-planned a residential resort complex in Mazatlan, Mexico.
From 1976 on, Anthony was joined by five sons and later, a grandson, to help realize his vision to integrate the disciplines of architecture, construction and real estate development into a single full-service firm now known as Panzica Building Corporation.
Being parents of a son with special needs, Anthony and Irene were dedicated to helping other pioneering parents of such children find local resources to properly care for, educate and employ them as an alternative to the institutionalization prevalent at the time. In 1964 Anthony became President of the Council for The Retarded, for which he also designed the original (then state-of-the art) Logan Center education and services facility on Eddy St. in South Bend.
As a devoted ND alumnus and an officer of the Notre Dame Club of St. Joseph Valley, he was for many years the energetic Chairman of the annual Blue-Gold Football Game, bringing the enlisted assistance of many Panzica family volunteers as well as key innovations to that event to help increase attendance and revenue for the club's scholarship program. In 1987 he became President of the Notre Dame Quarterback Club, which also benefited by his boundless creativity and innovation.
Being the first in the family to earn a college degree, Anthony imparted to his children the excellence and high standards of achievement learned in his educational and work experiences, and he had true passion for design and creativeness all his life. As a long-time member of St. Anthony de Padua Parish and later Sacred Heart Basilica, he devoutly lived the Catholic faith that he also expressed through designing many church edifices still standing today. He was most proud of his family and of the company he grew with his sons. His other interests included eclectic reading, photography, fine art collecting, Notre Dame football and travels with family across the USA and Europe, during which times he would stop often to photograph any beautiful building.
Visitation will be from 11:00 to 1:00 PM on Friday August 9, at St. Anthony de Padua Church, 2320 E. Jefferson Blvd. South Bend, IN with a Mass of Christian Burial immediately following and interment at Cedar Grove Cemetery, Notre Dame, IN. In lieu of flowers, contributions in memory of Anthony J. Panzica may be made to South Bend's Logan Center www.logancenter.org/donate/. Online condolences may be offered at www.palmer-funeralhones.com.
---
Donations may be made to:
LOGAN Center
2505 E. Jefferson Blvd, South Bend IN 46615
08/06/2019 JFC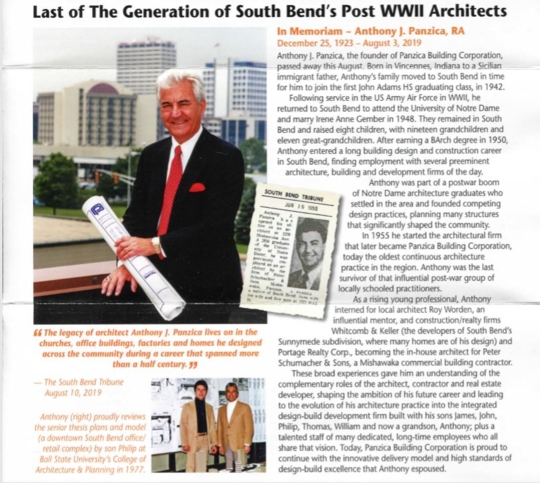 Click here to see Anthony's last Profile entry.