About this site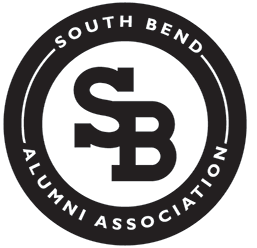 In 2015, Jim and Jack Champaigne (Adams 1961) started these sites through the South Bend Alumni Association to help you to connect with your classmates and join in reunions.
We scanned many issues of the school newspapers and year books so you can join us going down memory lane. You are welcome to visit an of the sites. You get complete access upon registration to your graduation web site and limited access to the remaining web sites.
We hope you enjoy the journey.
---
In 2006 Jack built a reunion web site for John Adams class of 1961 -Check out the WayBack Machine Site
He suggested we help the South Bend Alumni Association (SBAA) get more exposure to South Bend schools and he joined the South Bend Alumni Association Board of Directors.
We Upgraded our Adams class of 1961 to be a multi-year web site (Class Creator) and purchased licenses for all seven of the South Bend high schools. Class Creator can be used for free but you have to tolerate their advertising. By paying the subscription we have no advertising and there is no fee to register.
The SBAA already had a collection of year books back to the early 1900's for several of the schools. Jim scanned many yearbooks for classmate senior photo. This builds the database for our work. These photos can then be used for name tag badges for reunions. Not all seniors have a senior photo in a yearbook, thus we started scanning the Junior, Sophomore and Freshmen pages as a substitute for lack of a senior photo. Many classmates do not finish the entire four years, but the PHOTOS gallery may have a photo we can use.
Obituaries are harvested from the South Bend Tribune and also Legacy.com for the seven schools. Some obituaries do not list a high school name, but the master database may have a name and school year that matches the obituary. Currently (March 2023) there are over 100,500 names and senior photos in the master (all schools) file that we have accumulated. Riley classmate, Dave Carpenter (Riley 1957) has volunteered to help with obits. He has updated over 1000 In Memory obits for multiple schools and many are from the 1940's and prior. If you have a list or know of classmates that have passed on, please send it to us. If you have a link to the obit, please send that also.
Reunion information is vital for good reunion activity. Please forward any information you may have.
Miscellaneous photos are in the PHOTOS gallery for reunions, teachers, sports etc. If you have photos that would be appropriate, contact us to send them for inclusion.
If you have not joined then you are listed as MISSING. We may have your name and senior photo, but since you have not joined, then you are listed as missing. You can review the MISSING link on the home page to see names of other classmates that have NOT joined the site yet. If you can contact them, ask them to join. It is FREE. Other classmates may be looking for them.