In Memory
Craig M Gregor - Class Of 1964 VIEW PROFILE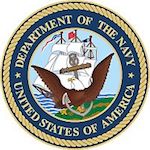 Craig M. Gregor
Aug. 21, 1946 - May 16, 1999

Craig M. Gregor, 52, of Granger, Ind., passed away after an extended illness on Sunday evening, May 16, in his home.

He was born on Aug. 21, 1946, in South Bend, to John M. and Nora F. (Zeiger) Gregor. He was preceded in death by his father, John.

He is survived by his wife, Sharon (Hardman) Gregor; his daughter, Sara E. of Constantine, Mich.; his son, Ian M., at home; his mother, Nora F. Gregor; a sister, Suzette A. (Joe) Pozsgai of South Bend; a niece, Megan; two nephews, Eric and Matthew Pozsgai; his mother-in-law, Muriel F. Hardman; her daughter, Barbara M. (T. David) Ponder; and by their children, Seth, Adam, & Leigh. Craig was very close and loving to all his family.

Craig worked as a computer systems analyst with the Ristance Company of Mishawaka and previously had worked for many years for the Holiday Rambler Company, in Wakarusa, Ind.

Craig proudly served his country in the United States Navy and served in Vietnam.

He was a member of Christ the King Lutheran Church where services will be held at 11 a.m. on Thursday with Rev. Loren Vanoort officiating. Entombment will follow in the Saint Joseph Valley Memorial Park.

Friends are invited to visit with the family from 2 to 8 p.m. today in the Welsheimer Funeral Home North, 17033 Cleveland Road.

The family requests that in lieu of flowers memorials be made to Logan Center Hospice of Saint Joseph County or Christ the King Lutheran Church.
05/07/2021 DEC
Some years ago, Craig Gregor and Ron Miller happened to walk into Pat's Barber Shop in Roseland at the same time.
Ron was up first in the chair while
Craig
leafed through a magazine.
They didn't know each other from Adam. But in between Pat Catanzarite's corny jokes,
Craig
and Ron found out that they had a mutual love--Notre Dame football.
"After that discovery, I had a hard time getting a word in," Pat admits.
They went up and down the Irish roster that day. They analyzed the schedule. They gently second-guessed the coach.
"They had a lot of fun," Pat recalls.
Ron hung around while
Craig
took his turn in the chair. When they got ready to leave,
Craig
turned to Ron and said, "Why don't we get appointments together again?"
And so they did--a tradition they continued for more than five years.
Back-to-back in the barber's chair.
"We developed a neat friendship," Ron says. "We never socialized outside Pat's shop, but we looked forward to seeing each other every time we got a haircut."
"
Craig
would ask Ron when he wanted their next appointments and Ron would always say, 'You choose a date,
Craig
,' " Pat says. "And so he would."
During their April 7 appointments, it was the same as usual.
Little did Ron or Pat know then that
Craig
had cancer. And even
Craig
would not find out until five days later that it had taken over his body.
A Vietnam vet, a highly respected computer systems analyst and a loving father and husband, 52-year-old
Craig
Gregor
faced his next month of horrible pain with quiet dignity. His main concern was preparing his wife Sharon, his two children, Sara and Ian, and his mother, Nora, for his passing.
"We had no idea," Ron says. "You think you both walk out together in good health and then ..."
It's hard to make sense of it all
Before he died,
Craig
wanted to get a last haircut. Sharon told Pat about
Craig
's illness and then Pat called Ron to forewarn him.
Ron was in the chair when
Craig
struggled in with his wife. Both Ron and Pat had to fight back their emotions when they saw how the cancer had ravaged their friend's body so quickly, so mercilessly. Always the gentleman,
Craig
tried to make everyone comfortable by trying to carry on a regular conversation.
"It was obvious he was in a lot of pain," Pat says.
When Ron got out of the chair, he lingered for a little while, mentioned a Notre Dame basketball recruit and then bid his friend goodbye. He fought back tears in his car. "I just didn't know what to say to him," he admits.
That was Thursday, May 12.
On Sunday, May 16,
Craig
Gregor
died--everything neatly in order for his family down to the hair on his head.
Many people mourned his passing. Sharon said that once you were
Craig
's friend, you were his friend for life.
She also said her husband loved studying the stars in the sky ... and telling a good joke ... and analyzing a new movie or book ... and watching Jack Nicklaus play golf ... and nursing a Colorado blue spruce back to health.
Maybe his friend, Ron Miller, knew all this and maybe he didn't. He did know, though, that nobody was more enjoyable than
Craig
Gregor
when it came to debating Notre Dame football.
"I will miss him," Ron says.
He never would have thought that making his own haircut appointment would be so tough.
E-mail Bill Moor at bmoor@sbtinfo.com or write him at the South Bend Tribune, 225 W. Colfax Ave., South Bend, IN 46626.
Click here to see Craig M's last Profile entry.