In Memory
William David Bickel - Class Of 1953 VIEW PROFILE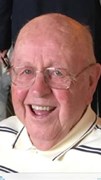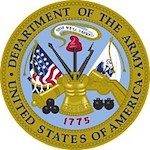 William David Bickel
Dec. 3, 1933 - Jun. 13, 2017
SOUTH BEND - William D. Bickel, 83, of South Bend passed away peacefully surrounded by his children at his home Tuesday morning. William was born on December 3, 1933 in South Bend to the late Mary Frances (Clark) and Dr. David Andrew Bickel, MD. On October 4, 1958 he married the late Marian Katherine Chartier in South Bend.

William is survived by his eight children: Catherine (Indianapolis), David (Coatesville, PA), William Jr. (Indianapolis), Martin (South Bend), Patrick (South Bend), Margaret (Indianapolis), Matthew (Holland, MI), and Luke (Indianapolis), along with his beloved 14 grandchildren. William is also survived by his sister Frances Miller (Rancho Bernardo, CA). He was predeceased by two siblings: Dorothy Routt and Janet Beker.

William served our nation with distinction in the United States Army from 1954-62. While raising his children with his late wife Marian, William worked as a driver for the South Bend Medical Foundation for 36 years. William's love of life was never missed on anyone he met. He was quick to tell all he encountered about what was happening with his children and grandchildren. He was blessed with a special disposition of being happy in almost any situation, especially when it came to events involving his children and grandchildren. He truly "never met a stranger" - he greeted everyone with a smile on his face and found joy in life and people. The greatest love of his life was his late wife, Marian. Following her death he took comfort in attending the praying of the Holy Rosary each evening at the Grotto at the University of Notre Dame.

There are no words to adequately describe the thanks and love we have for our father's primary home care provider, our brother Martin. Serving in the same saintly manner as our late mother, Martin selflessly cared for our father giving him dignity, compassion, and exceptional medical care.

A member of St. Anthony de Padua Catholic Church since 1960, a Funeral Mass of Christian Burial will be on Saturday at 10:00am., Rev. David Ruppert, Pastor, officiating. The Holy Rosary will be prayed at 9:30am before mass in church. Visitation will be on Friday from 5:00-8:00pm with the Holy Rosary being prayed at 7:30pm at the McGann Hay, Forest G. Hay Chapel, 435 S. Ironwood Dr. at Jefferson. Burial will be at St. Joseph Valley Memorial Park, Granger.

Memorial donations may be made in William's memory to either the Christ Child Society, P.O. Box 1286, South Bend, IN 46624 or to St. Anthony's Parish, 2310 E. Jefferson Blvd., South Bend, IN 46615. Condolences may be sent to the family by visiting: www.McGannHay.com.

Published in South Bend Tribune on June 15, 2017.
08/10/2021 DEC
Click here to see William David's last Profile entry.