In Memory
William E Brady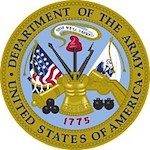 William E. Brady

June 8, 1926 - Sept. 10, 2018

SOUTH BEND, IN - William Edgar Brady, 92, of South Bend died peacefully Monday, September 10 in his residence, surrounded by his loving family. Bill was born June 8, 1926 in Los Angeles, CA to the late Huldah (Hobart) and Leland C. Brady and had lived in South Bend most of his life. On April 7, 1951 in South Bend, he married Shirley J. Wagner who preceded him in death in 2006. He was also preceded in death by a grandson, Taylor Dodds; and his brother, Leland C. Brady, Jr. He is survived by his daughters, Kathe Boarman (James) of Houston, TX, Janann "Jan" Hershberger (Thomas) of South Bend, and Janine "Jean" Stopczynski (John) of Mishawaka; seven grandchildren, Amy Martin (Ryan), Matt Boarman, Julie Herndon (David), Kara Sinders (Paul), Travis Hershberger (Miranda), and Ashleigh Moore (Kyle), and 10 great-grandchildren.

Bill was an amazing husband, father, and grandfather, who dearly loved his family. He graduated from Northwestern University after serving in the Army during World War II, and then attended the University of Michigan where he received a master's degree. He went on to teach French, speech, and drama at John Adams High School as well as direct plays and musicals until his retirement in 1988.

He enjoyed playing cards, his bridge groups, and gardening as well as teaching French, and participating in line dancing at Forever Learning. An active member in Sunnyside Church, choir, and bell choir, he attended there for over 50 years. Active in his neighborhood as well, he was president of the homeowner's association.

The family would like to thank Pastor Jamie Miller of Sunnyside Presbyterian Church as well as his dedicated caregivers at the end, Sara, Bonnie, Katie, Tierra, and Viri for their care and compassion.

Funeral Services will be held at 11 a.m. Monday, September 17 (with visitation 1 hour prior to the service) at Sunnyside Presbyterian Church, with Rev. James Miller officiating. Graveside services and burial will follow in Southlawn Cemetery. The family will receive friends on Sunday, September 16 from 2:00 until 4:00 p.m. in the Welsheimer Family Funeral Home, 521 N. William St., South Bend.

Memorial contributions may be made to Sunnyside Presbyterian Church, 115 S. Francis St., South Bend, IN 46617 or Center for Hospice Care, 501 Comfort Pl., Mishawaka, IN 46545. Family and friends may leave email condolences at www.welsheimer.com.
10/16/2018 JFC