In Memory
Robert Rensberger VIEW PROFILE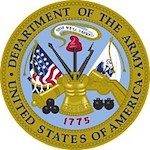 ROBERT RENSBERGER
March 7, 1921 - Sept. 6, 2007
SOUTH BEND - Robert L. Rensberger, 86, formerly of South Bend, died Thursday Sept. 6, at 10:45 in the morning in Bremen Health Care, Bremen, IN, where he had lived for three months. Mr. Rensberger was born in Nappanee, IN, on March 7, 1921, to Kenton and Alberta (Janssen) Rensberger. They both preceded him in death.
Mr. Rensberger graduated from Nappanee High School in 1939, where he starred in basketball. He was the leading scorer in the Northern Indiana Conference while at Nappanee High School and earned a scholarship to play basketball at the University of Notre Dame. While at Notre Dame he was an All-American selection on The Helms Foundation and NEA Teams. He played one year professional basketball for the Chicago Gears, where he played alongside NBA great George Mikan. In 1963, he was named to the Indiana Basketball Silver Anniversary Team and was inducted into the Elkhart County Sports Hall of Fame in 1994. He also was a member of the National Basketball Retired Players Association Legends of Basketball.
After graduating from the University of Notre Dame, Mr. Rensberger went on to get his Masters Degree from Indiana University. Mr. Rensberger taught in the South Bend School Corporation for 29 years, retiring in 1981. He spent one year at Jefferson High School before becoming an assistant basketball coach at Adams High School, where he taught and coached for 12 years. Then, in 1965, he became the first basketball coach in the history of LaSalle High School, where in five years, he compiled a 62-44 record and won the 1970 Sectional Championship.
Mr. Rensberger was a World War II Army veteran, where he served in Normandy, Northern France, The Ardennes, Rhineland, and Central Europe. He was awarded the American Theater Ribbon, the EAME Theatre Ribbon with five Bronze stars, the Good Conduct Medal and the WWII Victory medal for his service to our nation.
Mr. Rensberger was a member of Grace United Methodist Church in South Bend and the Notre Dame Monogram Club. Mr. Rensberger spent his leisure time playing golf and enjoying his grandchildren. Mr. Rensberger is survived by his wife, Carolyn Rensberger of South Bend; two sons, Terry (and wife, Sharon) Rensberger of Lakeville, IN and Jeff (and wife, Nancy) Rensberger of Mishawaka; daughter, Cindy (and husband, Ronnie) Walla of Flynn, TX; six grandchildren, David Rensberger of Boston, MA, Scott Rensberger of Lakeville, IN, Katherine and Kelsey Rensberger, both of Mishawaka, Kara (and husband, Tony) Young of Houston, TX and Michael Fischer also of Houston, TX.
He was preceded in death by four brothers, Kenneth, Ralph, Donald and Marion Rensberger; and by four sisters, Isabelle Wise, Ruth Haura, Jean Deisch and Jody Keyser.
Friends may call in the Thompson-Lengacher & Yoder Funeral Home, 950 N. Main St., Nappanee, IN on Sunday, September 9 from 1 to 3 p.m., with funeral services Sunday at 3 p.m. also at the funeral home. The Rev. Janet McFall-Brown will officiate. Graveside services will follow the funeral at South Union Cemetery, Nappanee. Memorial contributions may be made to the American Cancer Society in Mr. Rensberger's name. Envelopes will be available at the funeral home.
Published by South Bend Tribune on Sep. 8, 2007.
12/20/2022 EJS
Click here to see Robert's last Profile entry.